SOLVENT YELLOW 90
Meghapon Yellow GLS (Solvent Yellow 90) is a synthetic dye that is commonly used as a coloring agent in various industries. Some of the applications include,
Overall, Meghapon Yellow GLS (Solvent Yellow 90) is a versatile dye that is used in a wide range of industries. Its deep color and consistent performance make it a popular choice for coloring various materials.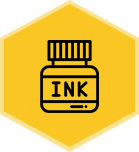 1.Printing Inks
A high colour strength combined with excellent gloss and transparency makes it particularly suitable for use in transparent foil lacquers as well as in flexographic and gravure printing inks.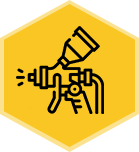 2.Coatings
It is used as a colorant in the production of coatings such as paints and varnishes for various substrates such as metals, wood stains, stone and plastics. It provides a deep yellow color to the coating, which is essential for creating a high-quality finish.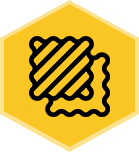 3.Leather
It is used as a dye for coloring leather products such as shoes, belts, and bags. It provides a consistent and uniform black color to the leather.
TECHNICAL SPECIFICATION
PRODUCT NAME: MEGHAPON® : YELLOW GL
C.I. NAME : SOLVENT YELLOW 90
APPEARANCE : YELLOWISH ORANGE POWDER
PHYSICAL PROPERTIES
LIGHT FASTNESS (NITRO CELLULOSE PRINTED WET FILM 6 MICRON)
(RATING 8 REPRSENTS HIGHEST FASTNESS. RATING 1 REPRESENTS LOWEST FASTNESS)
7
pH (1% SOLUTION)
3-4
SOLUBILITY DATA
Gms/Ltr.
METHYL ETHYL KETON (MEK)
20
METHYL ISO BUTYL KETON (MIBK)
10
ACETONE
450
ETHYL ACETATE
10
DI ACETONE ALCOHOL
400
ETHYL CELLOSOLVE
400
TOLUENE
TRACES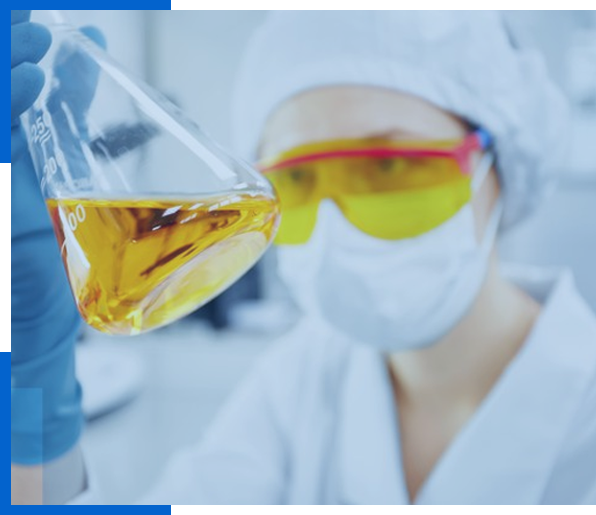 Discover the Unparalleled Quality of Solvent Yellow 90 at Mansi Chemicals
Choosing the right supplier for your Solvent Dyes is essential to ensure the highest quality and reliability in your applications. Mansi Chemicals, a distinguished name in the chemical industry, prides itself on providing top-notch Solvent Yellow 90 that meets the most stringent standards.
Take the first step towards vibrant, reliable, and eco-friendly colour solutions by choosing Meghapon Yellow GLS (Solvent Yellow 90) from Mansi Chemicals today!